LLEJ represents best in class gas detection solutions to meet the various needs of our customers!
If gas detection systems are not maintained properly, people can die.
When we sell a system, we also provide factory trained technicians for onsite start-up and commissioning services to confirm all alarm outputs are functioning as designed. LLEJ also performs required PM services with regular calibrations as per manufacturer's recommendations.
---
Commercial Gas Detection | Honeywell
As the gas detection experts, Honeywell Analytics brings together nearly 200 collective years of expertise in design, manufacturing and technology. Adaptability and innovation are key themes at Honeywell Analytics. The company's comprehensive product range has an option suited to every type of application or industry. In addition, a strong commitment to service and understanding the unique needs of its customers ensures that Honeywell Analytics remains the premier provider of gas detection solutions, and a name that is synonymous with excellence.
Gas Detection Solutions for toxic gases, combustible gases, refrigerants, and monitoring indoor air quality. Safeguard building occupants and assets, manage energy consumption, extend green building practices and improve indoor air quality.
Applications Include: Parking Structures, Battery Rack Rooms, Mechanical Rooms, Commercial Kitchens, Office Towers, Commercial Buildings, Shopping Centers, Refrigeration, Swimming Pools, Golf Courses, Schools, Laboratories, Clean Rooms, Semiconductor Manufacturing, Water and Wastewater Treatment.
Case Study: Parking Garage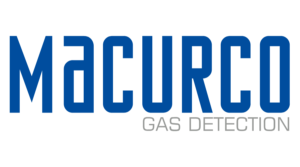 Macurco Inc.  is a leading global provider of rapidly deployable connected, intelligent gas detection systems that enable real-time safety and toxic threat detection. Macurco designs, develops and manufactures a full set of fixed and portable gas detection monitors for the protection of workers, responders and the community.
Macurco's products provide the most advanced gas detection and protection of workers and the community via three product solutions. These solutions include the superior TracXP fixed wireless gas monitors for Oil and Gas and industrial applications; the innovative, industry-standard Macurco fixed gas monitors for security systems, building automation, HVAC systems, parking structure, cold storage, beverage and restaurant CO2 detection, and home/personal safety; and the groundbreaking AimSafety portable gas detection monitors for monitoring specific gases in potentially hazardous environments including fire and hazmat, oil and gas and industrial safety applications.
Macurco has 50 years of proven gas detection experience in residential, commercial, and industrial gas detection. Macurco gas detection systems are widely recognized by distributors and users for their high performance and consistent reliability. Macurco, AimSafety, and TracXP gas monitors are used in more than 50 countries around the world by major organizations to protect workers and the community and save lives and maintain safety. Macurco is based in Sioux Falls, South Dakota.